PRODUCT INTRODUCTION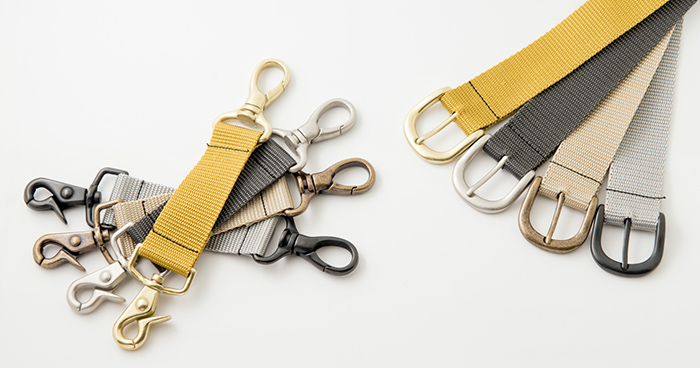 Due to the high quality and durability of our "IRIYA Plating", it is widely recognized among manufacturers as the origin of the "Dahl Black" used by many famous designer brands.
We believe the foundation of "IRIYA Plating" lies in its superior look and feel as well as its outstanding durability. This is not a claim we make lightly, as we believe it is the outcome of our continuous research efforts accumulated over a period spanning almost 100years in order to meet the needs of our customers.
As a result, our customer base has exceeded 200 companies. And through answering the requests of our customers we now provide more than 180 different colors and this number will continue to grow. We introduce below some of our main colors as well as some of our product forms.
Dahl Black® Plating(Dahl Black、Dahl)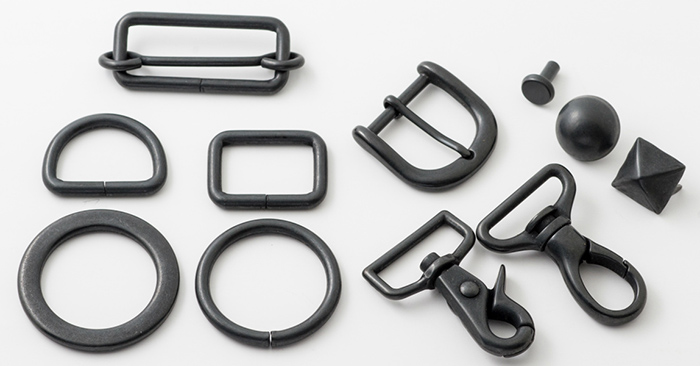 Dahl Black(DB) is the main IRIYA plating color.
Dahl Black is an original product developed in-house and has found high acclaim (registered trademark). Its unique soft tone is used by famous designer brands for their bags and belt buckles and other fashion accessories and also for pressed products.
Our original deep and beautiful black color
What stands out about the Dahl Black® is its deep, beautiful black color that changes expression from flat to curved surfaces. "Black" is considered a simple color but it makes it all the more difficult from a fashion perspective since subtle tones and material feel can create a significant impact.
Our Dahl Black® possesses a uniform color tone as well as high durability and can be used with confidence in straps and rivets for bags.
Nickel Plating (Nickel)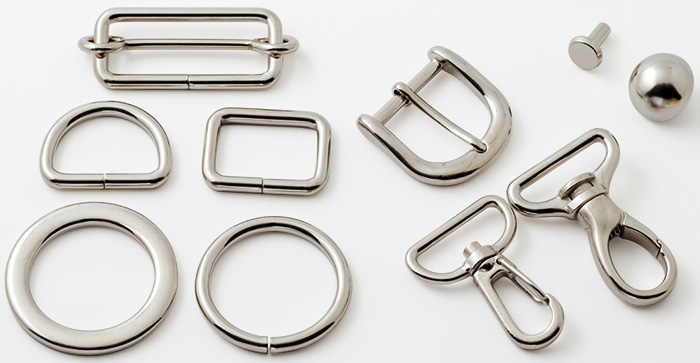 Nickel plating usually refers to Nickel electroplating or electroless plating, but if the color is designated as "Nickel", the product color becomes a commonly seen metallic color as shown above. It is commonly used in a wide range of metal pieces.
Antique Silver Plating (Matte Nickel)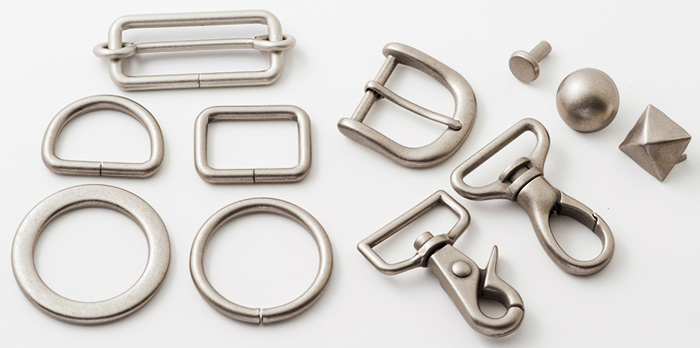 Antique silver plating (matte nickel), as the name suggests, is commonly used to give an antique look to products. It gives a heavy look and feel and a hand-made impression. It is used for bags and belts with a concept aimed to give a heavy feel.
Black Antique Plating (Black Nickel Antique)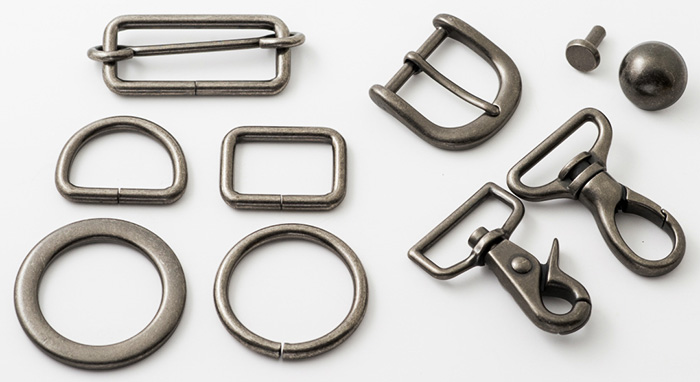 Black Antique plating (Black Nickel Antique) is often used in optical parts to prevent reflection. When used for fashion accessories or belts, its unique, heavy black shade provides a high quality look. As with many of our other products, it helps to improve durability of the product.
Bronze Plating (Bonze Tin Plating)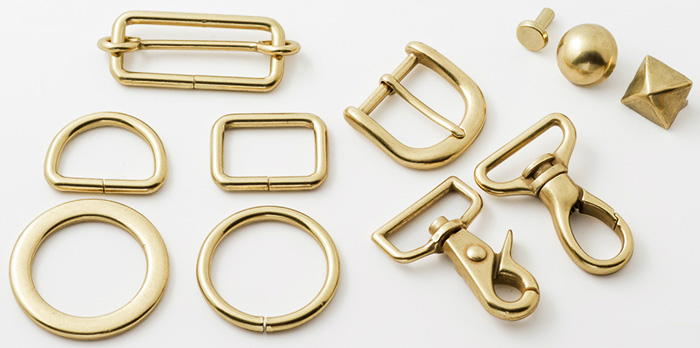 Our bronze plating uses an original chemical developed in-house and is a color unique to us along with the Dahl Black.
Matte Bronze Plating (ドロプラ)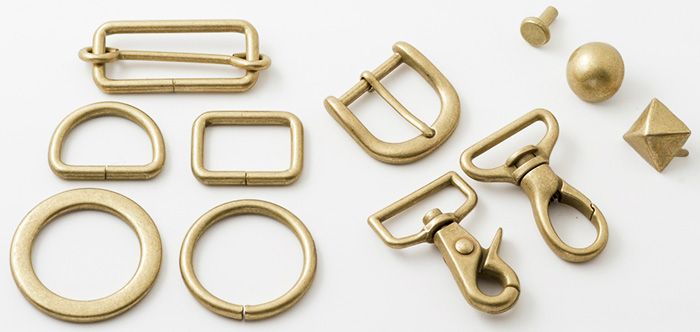 Matte bronze plating is a matte version of bronze plating. It gives a more subdued tone and hence is used for less glossy products.
BZ Half Tone Plating (BZ Half Tone)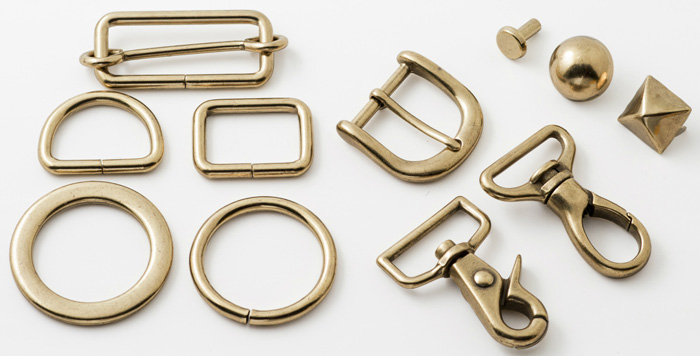 This is another product original to us. Many customers prefer this color and it is on e of our popular colors.
Copper Bronze Plating (Copper Antique)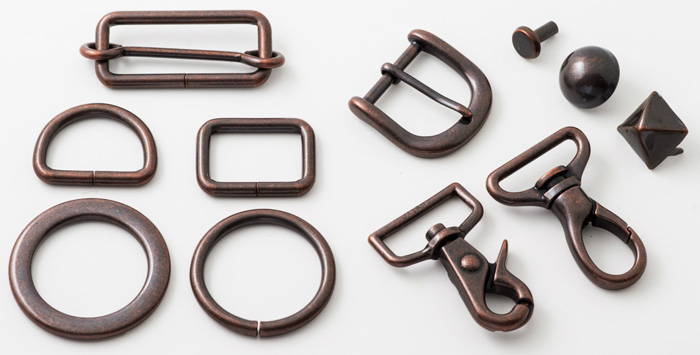 Copper bronze plating (copper antique) provides a worn copper look. It is commonly used in furniture and fittings.
Antique Plating (Red Bronze Plating)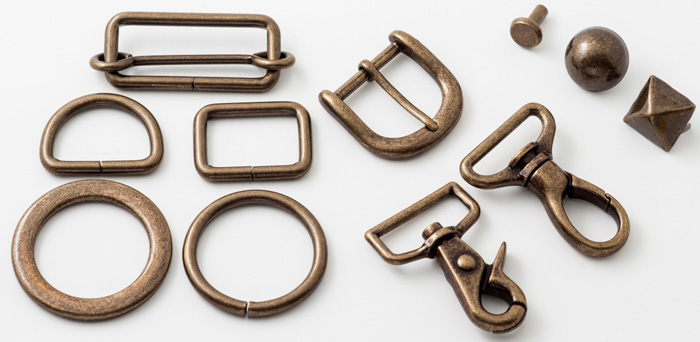 Red Bronze (Antique) is another variation of bronze plating. Customers choose this to match the product concept of the leather or fabric of their accessories and bags.
Other Plating
We also provide black nickel plating, gold plating, brass plating, copper plating, chrome plating, and various antique plating.
Various Bake Coating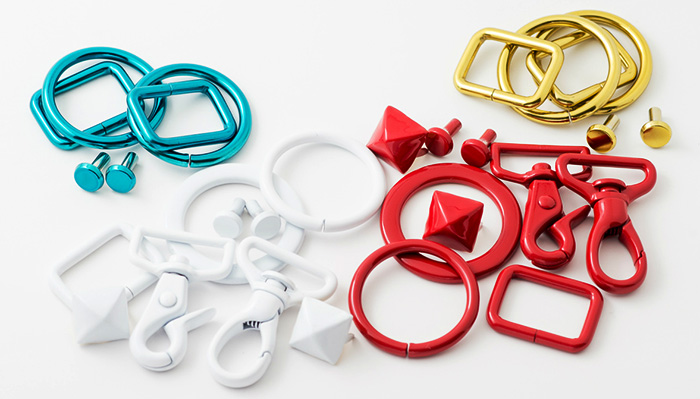 Transparent bake coating colors are also available.
We provide more than 100 other colors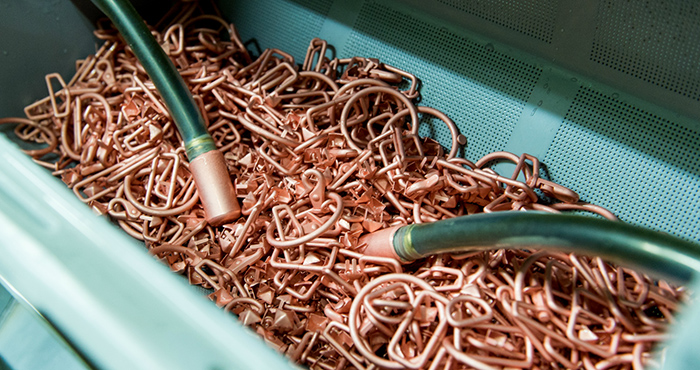 The colors introduced above are just a part of what we can provide.
We can create original plating colors or plated products to suit your needs.
We can provide unique platings depending on whether the product is a bag, belt, doll etc. Our unique technology is the foundation of "IRIYA plating" and the know-how behind the Dahl Black.
We provide plating for all kinds of products
Below is a sample of metal parts mainly used for bags. We can be your one-stop shop from planning to production so please inquire.
We can provide many other metal parts in addition to the below. Please enquire about plating needs that other companies cannot handle. Also if you have a pre-determined part for plating we can provide sample testing through to mass production.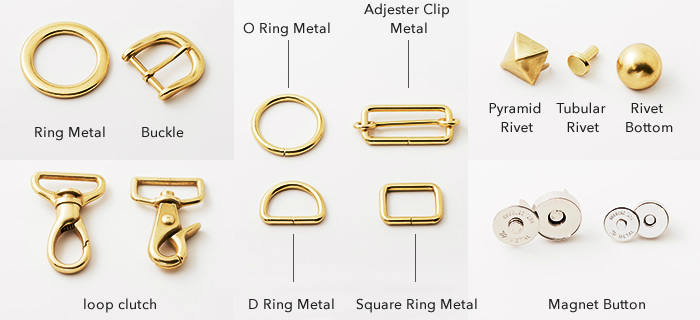 In addition to the above parts, we can provide hook, Kashime, Hatome etc.